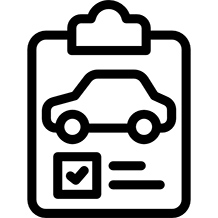 Get a Quote
Once you have booked an appointment or is delivered to us we do a detailed inspection of the damage and put a comprehensive estimate together with all new genuine manufacturer parts that day. This means you are able to move forward with claim details, have it assessed and get the repair process on its way as soon as possible.

Repairs
We'll keep you updated at every step along the way so you know exactly what is happening and when you can expect your vehicle to be ready. Major chassis alignment, welding, component replacement filling, and body work is completed in this stage.

Paint Shop
Our state-of-the-art downdraft paint facilities will ensure your vehicle paint is an exact match and return it to original factory condition.

Detail
From quote to clean, we will be in touch with you every step of the way as we return your vehicle back to factory condition.